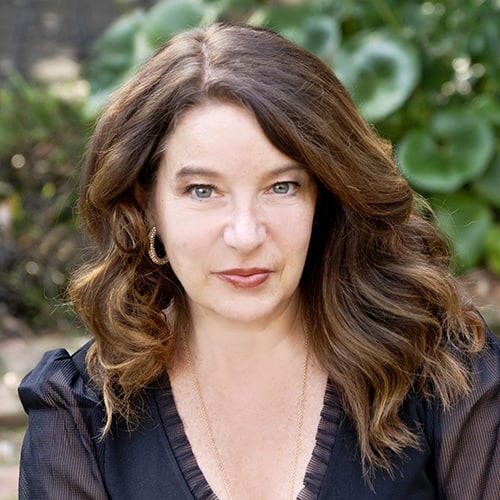 Broker Associate
|
REALTOR®, ASP
My entire career has been about moving people from Point A to Point B. My earlier career was with Four Seasons Hotels and Resorts as an International Sales Manager. I helped companies choose meeting locations around the world and planned events ranging from Royal Ascot in London, to a product launch for Coca Cola in Japan, to R.E.M.'s Monster tour. My last year with them I was named the #1 Worldwide Salesperson, and I credit them for developing my professional [...]
My entire career has been about moving people from Point A to Point B. My earlier career was with Four Seasons Hotels and Resorts as an International Sales Manager. I helped companies choose meeting locations around the world and planned events ranging from Royal Ascot in London, to a product launch for Coca Cola in Japan, to R.E.M.'s Monster tour. My last year with them I was named the #1 Worldwide Salesperson, and I credit them for developing my professional skills.
Having previously lived in Russia, Germany and Spain, I moved with my children several times, including to Sydney, Australia for a few years, before settling permanently in the Boulder area over a decade ago. I became a Realtor and have worked in part helping families relocate to the Boulder and Denver area with companies including Ball Aerospace, Lockheed Martin, Medtronic, and Google, along with people recently choosing the Front Range as their work-from-home base.
When it's time to sell, I am confident I can guide you to the highest offers in the least amount of time. I am an Accredited Staging Professional and have access to a team of designers and luxurious furnishings to make your home shine. As a member of Luxury Portfolio International and LeadingRE, I can advertise your home in over 800 cities worldwide.
Although my clients have called me strategic, dedicated, thorough, and professional, my love of Real Estate stems from the relationships I make, and the dreams I support. My goal is to be your trusted advisor, your advocate, and your partner in all things Real Estate for many years to come. If researching agents has landed you on my page, please give me a few minutes of your time to discuss how I might be of service to you.
Every traveler has a home of his own, and he learns to appreciate it the more from his wandering.
-Charles Dickens
Office Location
2500 Broadway
Boulder, CO 80304
Contact Info
Specifications
Languages:
Specialties:
Service Area:
Anita's Testimonials
Anita was the best person for us to work with while finding our home, she always asked the right questions to determine the best way to meet our needs. We were so impressed with the job she did for us when we were relocating to Colorado and she helped us determine the best neighborhood and house to rent, that when it came time for us to buy a year later, she was our go to! Super professional and her knowledge of the entire area really helped us make the right decision for our family. It can [...]
- Katy O., Client
I can't say enough good things about Anita Menendez! My Wife and I just made the move from Los Angeles to Arvada. She was starting a new job, we were buying our first house and all of this during the height of quarantine. Anita was able to set up countless viewings for us and really walked us through the entire process. Once we found the house we wanted, Anita threw down the gauntlet and fought for us to get our dream house! She's knowledgable, considerate and very strategic.
- Colin C., Client
Anita Menendez is an amazing, dedicated agent! She is so knowledgeable and stays on top of absolutely everything. She is always quick to respond, and is a remarkable advocate for her clients. We felt so comfortable in her hands and ended up with everything we wanted in a home! We look forward to working with Anita in the future, knowing that she really cares about us and will help us navigate any future real estate endeavors.
- Krista M., Client
We had an amazing experience with Anita Menendez. She worked around our crazy schedule moving from another state and made us feel like we were her #1 priority. She was extremely knowledgable and willing to go above and beyond to help us find a home in a very competitive and quick moving market. We could text her about any questions and appreciated her very quick responses. We would most definitely recommend her to others and would contact her in the future when we need a realtor.
- David B., Client
Anita was a joy to work with. She made the process of buying and selling stress free and enjoyable. She was always available to us and willing to go the extra mile when we needed her to. We would highly recommend her to friends and family or anyone looking for a good realtor.
- Eileen H., Client
Anita Menendez was an absolute pleasure to work with during our recent home purchase. She is extremely knowledgeable about the area and always provided accurate information about homes. Anita was on top of every aspect of our home buying journey, which started a year prior to purchase and was a fantastic advocate for us that sealed the deal to get the home we loved. She was always available and I know if I had some silly question she would happily answer anything. She was wonderful with our [...]
- Starla S., Client
Anita Menendez is the BEST! We felt in good hands from the moment we met her. She goes above and beyond for her clients! She actually cares, and she wants your house to fit exactly for your needs. Anita is like family, always offering to help.... Anita is super professional and has so much experience in the market. We highly recommend her, and look forward for the chance to work with her again and again.
- A. T., Client
Contact
Hi there! How can we help you?
Contact us using the form below or give us a call.
Hi there! How can we help you?
Contact us using the form below or give us a call.