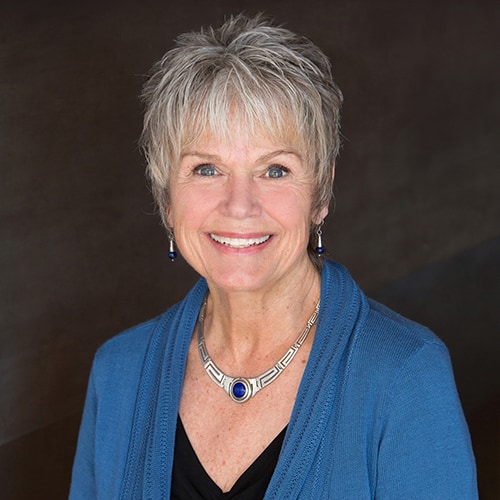 Broker Associate
|
REALTOR®, CME, CNE
I love being a real estate agent. It's that simple. And because I love what I do, I can give the best service. I have a passion for life, my family and friends, and real estate. That passion translates into doing whatever it takes to serve my clients at the highest [...]
I love being a real estate agent. It's that simple. And because I love what I do, I can give the best service. I have a passion for life, my family and friends, and real estate. That passion translates into doing whatever it takes to serve my clients at the highest level.
My experience as a full-time real estate agent, attention to detail and access to other professionals who can offer added value at any time, makes a strong and successful team. Selling and buying homes can be stressful, and I do everything I can to help alleviate that stress and make the experience as easy as possible.
Breaking down each step of a task is something I always did as a teacher. I do the same with real estate, communicating on a regular basis where we are in the process and what needs to be done. I would rather over-communicate than under-communicate. You can be assured that I will call you on a regular basis and am available for you at all times. At PorchLight, I have access to extensive community information and outstanding client services that, in my opinion, are unequaled.
Office Location
3220 Lowell Boulevard
Denver, CO 80211
Contact Info
Specifications
Languages:
Specialties:
Service Area:
Barbara's Testimonials
Realty can be so challenging - one day the market is up and the next it"s down - making it hard to know when is the best time to buy or sell. Barb worked tirelessly to list and sell our home. With her input and dedication we were able to sell our house within a week of listing it on the market, even though it was a "down" market. Our sale, from start to finish, was quick and demanded that all parties involved be on call and ready to handle last minute paperwork, and Barb [...]
- Chelsy Klein, Seller
We had a wonderful experience with Barbara, I can't say enough good things. This was our third home purchase and although the others weren't bad by any means this experience far exceeded the previous. Barbara was professional, honest and straight forward. We trusted that she wanted us to find the right home and had our best interest at heart. I would say I look forward to working with Barbara in the future except I think she found us our forever home.
- Samm & Kent, Buyers
It is my extreme pleasure to write of my admiration and respect for Barbara Conder as both a listing agent and a buyer's agent. My husband and I met Barbara when we were moving into the Denver area from Texas. Our time was limited, and Barbara quickly recognized this fact and in closely listening to our requirements and wants in a new home, she narrowed down only those homes that met our needs. The market was fast and furious, and she was also extremely proactive in finding homes [...]
- Janelle S. Sloan, Client
My husband and I had a really great experience working with Barbara Conder at PorchLight. We truly found the house of our dreams. We really trusted Barbara's advice and opinions and the process was smooth and actually fun!
- Johanna L., Buyer
I am writing this review about Barbara Conder. Barbara worked with us to sell our house in Denver, which ended up selling in just a few days. She was wonderful and I would highly recommend her and PorchLight Real Estate. From the moment we signed the agent agreement, Barbara took over and handled everything quickly and professionally -- signage, staging, photos, open house, brochure publication, contracts. She even arranged for a decorator to come in and advise us re the right paint colors [...]
- Mark W., Seller
Buying a house is can be such an emotional experience; thank you Barbara Conder and PorchLight for all of your time and dedication. We are living in our perfect house, and couldn't have done it without you!
- Amanda H., Buyer
Barb is a dedicated, organized realtor. She helped me buy and sell a home and it went smoothly. She will get all your questions answered no matter how many you ask. She will review all documents and contracts with you. She knows her stuff and has a lot of energy. I highly recommend her to help you buy or sell your next home.
- Jessica L., Homeowner
Selling a home can be so stressful, but Barbara Conder made it so easy and just handled everything for me. I knew with complete confidence that she was doing her best and it was such a relief!! I was also so very impressed with all the features that Porchlight Group provided, including the staging of my home and even cleaning!! The pictures were amazing too!! But I especially enjoyed meeting Barbara and just putting everything in her hands to do such a great job. Barbara Conder really made [...]
- Julie Schoonover, Seller
Barbara Conder has helped me buy and sell multiple houses over the years and has done a spectacular job each time. She is very well versed in the Denver-metro area market and has an impeccable eye. She has always been very vested in making sure that I understand the pros and cons of every house I've looked at, and she doesn't rest until we find the exact right fit. I cannot recommend Barb enough. In fact, I have recommended her to every single person I know who has been in the market [...]
- Chelsea W., Buyer & Seller
I have known Barb for the past 20+ years. She and I first met when we taught at the same school. It was during that time that I continually observed Barb's positive work ethic. She is the best example of a fine role model that I can think of in any area. It was for this reason that I immediately called her to list my house when my husband and I decided to move. We interviewed several realtors, but she was consistently better prepared and had the most services to offer us because she [...]
- Sharon Kriegbaum, Client
Contact
Hi there! How can we help you?
Contact us using the form below or give us a call.
Hi there! How can we help you?
Contact us using the form below or give us a call.