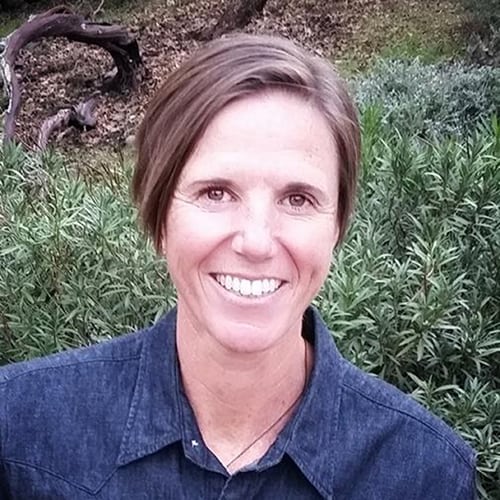 Broker Associate
|
REALTOR®
I grew up in Orange County, CA and attended college at UCLA. After graduating I played professional indoor and beach volleyball for the next 17 years, which included appearances in three Olympic Games, and I earned a Bronze medal in Athens in 2004. Needless to say, I spent many years traveling the world and competing. About twenty years ago I made Durango, CO my home and when I retired from beach volleyball at age 40 I opened a small business there. Additionally I own land with a yurt [...]
I grew up in Orange County, CA and attended college at UCLA. After graduating I played professional indoor and beach volleyball for the next 17 years, which included appearances in three Olympic Games, and I earned a Bronze medal in Athens in 2004. Needless to say, I spent many years traveling the world and competing. About twenty years ago I made Durango, CO my home and when I retired from beach volleyball at age 40 I opened a small business there. Additionally I own land with a yurt on it in Ouray County where we go as often as possible to be off the grid. My fiancé (Martha) and I moved to Denver in July 2017 to start our life together. We're having so much fun exploring a new city and continuing to play in the mountains! My experiences as a former professional athlete and successful small business owner offer a unique and well-rounded skill set to my clients. Highlights include honest communication, good energy, motivation and a fully committed approach to people and projects. Additionally, I've been on the buying and selling side of numerous real estate contracts over the years and can relate to the excitement and challenges we all face, from buying your first house to highly complex transactions. I have a track record of success.
Office Location
201 University Blvd., Suite 200
Denver, CO 80206
Contact Info
Specifications
Languages:
Specialties:
Service Area:
Elaine's Testimonials
EY recently helped us to both sell a property and purchase a new one this summer. EY knew the Denver market and developed a great strategy (timing, pricing, open house, acceptance deadline) to sell our home quickly with three competing offers, and ultimately the best deal for us! We had put a lot of work into our house since purchasing it three years ago and were unsure about what price we should list it at. EY did weeks of market research and arranged for other realtors to come give us [...]
- Chris and Darrah Moros, Buyers
Contact
Hi there! How can we help you?
Contact us using the form below or give us a call.
Hi there! How can we help you?
Contact us using the form below or give us a call.