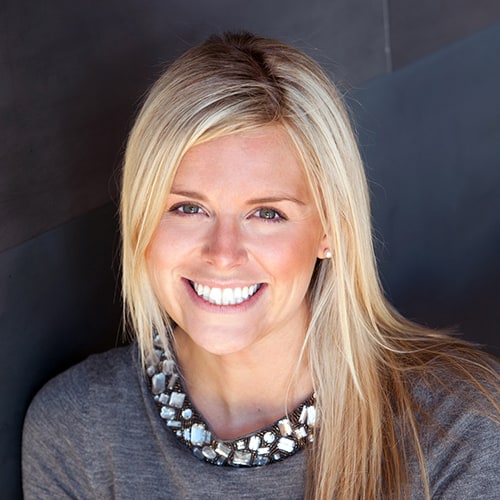 Broker Associate
|
REALTOR®, CNE
I live just South of DU with my husband Mark, baby girl Olivia, and dog Max. I grew up in Southeast Denver and went away to college at the University of Kansas. Coming back to Denver was an easy choice to make after graduating school. Colorado is the best state to live and start a family hands down. I feel very fortunate to be a Denverite! Homeownership is a dream that millions strive to achieve. I enjoy helping others find the perfect house to turn into their home. I ground myself [...]
I live just South of DU with my husband Mark, baby girl Olivia, and dog Max. I grew up in Southeast Denver and went away to college at the University of Kansas. Coming back to Denver was an easy choice to make after graduating school. Colorado is the best state to live and start a family hands down. I feel very fortunate to be a Denverite! Homeownership is a dream that millions strive to achieve. I enjoy helping others find the perfect house to turn into their home. I ground myself with the attitude not to settle until my clients are fully satisfied and their expectations are exceeded. Denver is a complex and growing market. I employ the necessary skills and knowledge to succeed in the buying process for my clients, providing them with ease. My trusted relationships have led me to establish rapport among many with perception on what is happening here in Denver. With insights on the best neighborhoods in the Denver area, I have the expertise in determining which location will best suit you, whether you are looking for a friendly neighborhood or an upscale condo downtown, I guarantee you will find it.
Office Location
201 University Blvd., Suite 200
Denver, CO 80206
Contact Info
Specifications
Languages:
Specialties:
Service Area:
Kelly's Testimonials
Kelly was amazing to work with! Came highly recommended by our son who purchased his home with her help. She sent regular listings that applied to our wants/needs and helped us figure out our ideal location. Especially important as we are moving from out of state. She was very responsive to all our inquiries and always pleasant. She was able to put us in touch with our lender (great!), inspectors (great!), and anyone else we needed for our purchase. We would, without hesitation, recommend [...]
- Annette & Mark M., Buyer
We can't speak highly enough about our experience with Kelly Mauro! She really partnered with us through the emotional journey of selling our first home and finding the perfect house for our family to grow. We expected the selling process to be long, exhausting, and stressful but Kelly took the burden off of us. She walked us through the process, shared plenty of comps, and helped us get our home in the best shape to sell. She even recommended companies to fix up the final details so we [...]
- Grace and Tyler, Buyers/Sellers
Kelly is a very knowledgable seller's agent who has an impressive command of everything property related, from how to best reduce clutter when setting up pictures to what the most effective asking price is. Kelly is a very patient and effective communicator. I would absolutely recommend her services to anyone looking for an amazing real estate agent to knock it out of the park right away.
- Nass, Seller
Kelly is very knowledgeable on the ins and outs of home buying. She was so easy to work with due to her friendly and professional nature.
- Becca, Buyer
My Fiancé and I met the realtor who sold us our home at a random open house, that was WAY out of our budget. Usually the realtor in an expensive open house has a sense that we were out of our depth and treats us accordingly, but that was NOT our experience with Kelly Mauro. She immediately started asking questions to help us better narrow down what we were looking for in our future home! She had great tips and brochures to help us identify which of the Denver neighborhoods we were [...]
- Haley M., Buyer
As first time home buyers and newer Colorado residents, we were very pleased with Kelly's level of service and dedication to finding us the right home. In the midst of a fast-paced and competitive real estate market, Kelly was extremely knowledgeable, patient and thorough with us in the searching and buying process. She answered all our questions and really took the time to understand what we were looking for. We would recommend Kelly to anyone in the Denver area.
- Matt & Katie, Buyers
PorchLight is the best real estate company in the Denver area. We researched them all and found PorchLight head and shoulders above them all. Kelly Mauro was our realtor and her knowledge and expertise in her field was incredible. She sold our house in 22 days. All I can say is WOW!!
- Brooke Parker, Seller
Kelly was nothing short of amazing when it came to our home buying experience. My husband and I are busy professionals, but Kelly made the process smooth, tangible and fun. She went the extra mile.
- Kristen and Andrew, Buyers
Kelly genuinely cared about our needs and wants when selling our home and finding a new home, we appreciated her patience and professionalism through both processes.
- Pat, Buer/Seller
Contact
Hi there! How can we help you?
Contact us using the form below or give us a call.
Hi there! How can we help you?
Contact us using the form below or give us a call.