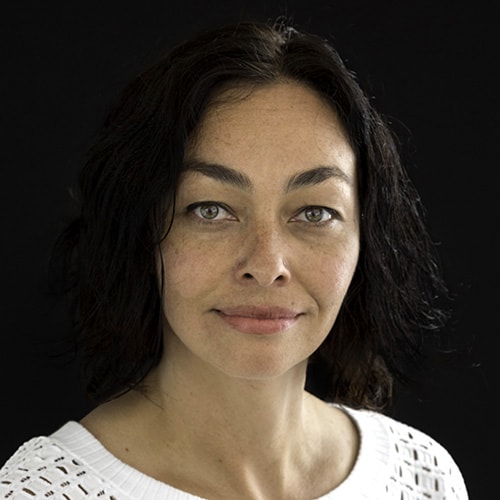 Broker Associate
|
REALTOR®, CME
As an (almost) Colorado native raised in SW Denver, I've seen our city grow into the highly attractive destination that it is today. After graduating from Colorado State University, my professional experience began with catalog photography production at Gaiam in Broomfield. This led me to San Francisco to work with Pottery Barn Kids. I quickly learned what features to look for in homes as our photo shoots brought us to many incredible locations throughout Wine Country and the Bay Area. [...]
As an (almost) Colorado native raised in SW Denver, I've seen our city grow into the highly attractive destination that it is today. After graduating from Colorado State University, my professional experience began with catalog photography production at Gaiam in Broomfield. This led me to San Francisco to work with Pottery Barn Kids. I quickly learned what features to look for in homes as our photo shoots brought us to many incredible locations throughout Wine Country and the Bay Area. As Creative Manager for PBK, I was able to hone my skills in negotiating, assessing locations, and keeping on top of all of the tight deadlines and logistics, all with a sense of humor. As a real estate investor, I decided to follow my passion and became a full-time Realtor upon my return home to Colorado. Word on the street is that real estate agents don't typically have a great reputation. I get it, and I've experienced it firsthand. My goal is to help my clients make smart housing decisions with confidence. Information is key—about the market, comparable properties and even the transaction process. You'll know what we are doing, why we are doing it, and what to expect along the way.
Office Location
4643 S. Ulster St., Suite 1450
Denver, CO 80237
Contact Info
Specifications
Languages:
Specialties:
Service Area:
Mary's Testimonials
Thank you ALL for the hard work in selling our house, ESPECIALLY Mary Kealey's tenacity & patience with us in every way! She was the Best and we Thank her for e-v-e-r-y-t-h-i-n-g!
- Virgil & Connie Ranker, Sellers
We drove around various areas in the mountains to find a secondary home, or weekend retreat. We found a cabin. However, we had trouble finding a way to see it. That day, we met with Mary Kealey a very nice realtor. She quickly became part of our small family! Her approach to spending hours looking with us was generous, and honest. She is down-to-earth, warm and friendly. That particular cabin didn't work out. We then began looking at several. I feel like we looked at around 20-25 [...]
- Anonymous, Buyer
Mary helped us with the purchase of our home. She is very professional and knowledgeable. She was responsive to all our questions during the process, and even got answers for us after the escrow had closed. She has great energy and was fun to work with. We would highly recommend Mary for any real estate transaction. Thanks, Mary!
- Joe & Jeni B., Buyers
Mary was such a superstar with helping me sell my home. There was a lot going on with the sale and Mary was there with me through it all. She had many resources and contacts that we needed to quickly get repairs done. She would stop by my house and deal with the trash cans, meet contractors, and take care of daily needs. She kept me and the contractors organized and on task. I never could have pulled this off on my own. Mary is a shining example of how valuable a seasoned, knowledgeable [...]
- Tracy D., Seller
Mary Kealey helped my husband and I buy our first home. She was an amazing resource to us, going above and beyond to find the right place and walk us through the process. She is so knowledgeable and hard-working. I highly, highly recommend her. We will definitely be using her again in the future.
- Malissa Rodenburg, Buyer
I worked with Mary Kealey to sell my condo near Wash Park and I could not have been more pleased. Mary was incredibly personal and professional. She understood the market, offered great advice, and truly presented my condo to its fullest potential. PorchLight does a fantastic job of hiring photographers, cleaners, and creating brochures and pamphlets. I would recommend Mary to anyone looking to buy or sell in the Denver metro area.
- Alex M., Seller
Mary Kealey, a PorchLight Realtor, was a delight to work with. She is a very capable realtor, and a first-class human being. She was patient, understanding, and empathetic. We had a difficult time emotionally letting go of another property we loved back home, but we really wanted to be in Denver with family, and she very skillfully supported our deliberations along the way. She really knows the Denver housing market, and once she figured out what we really wanted – we weren't [...]
- Brad S., Buyer
Contact
Hi there! How can we help you?
Contact us using the form below or give us a call.
Hi there! How can we help you?
Contact us using the form below or give us a call.