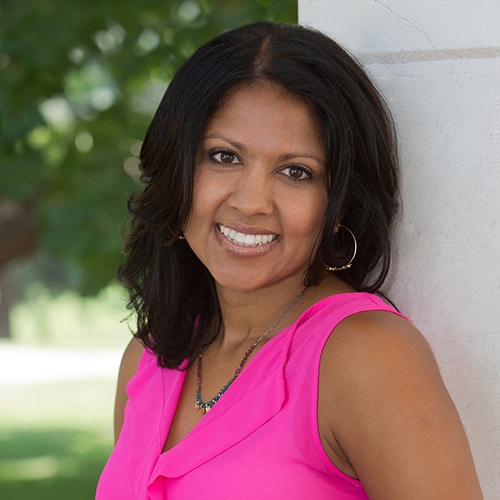 Broker Associate
|
REALTOR®, CME
The decision to buy or sell your home, or grow your real estate investment portfolio is a defining moment in your life. It is a life-changing step towards realizing our dreams of living our best life! As a realtor, I am deeply honored to be your trusted partner during these defining moments because of the highly personal nature of this process. For me, skillfully and compassionately partnering with people during the next chapter of their life story is the essence of all real estate [...]
The decision to buy or sell your home, or grow your real estate investment portfolio is a defining moment in your life. It is a life-changing step towards realizing our dreams of living our best life! As a realtor, I am deeply honored to be your trusted partner during these defining moments because of the highly personal nature of this process. For me, skillfully and compassionately partnering with people during the next chapter of their life story is the essence of all real estate transactions. This journey, while exciting, can also be stressful since ones' home is often one's largest financial asset. I acknowledge this by always keeping your best interests in the forefront of the transaction. My understanding of "home" is tied deeply to my identity as a Sri Lankan. In our families, home is where you place your heart, plant your roots and build your life. It is also a sacred place of belonging and heritage. Ancestral homes are kept within the family and are passed down from one generation to the next. Thus, your home is the essence of who you are, reflects and honors your past, and creates a place to live the life you desire. With the utmost respect for the gravity of the real estate transaction, I support, advocate, counsel and empower my clients through the entire process, offering timely, relevant advice, listening to their needs and shouldering the emotional weight of the transaction. My goal is that you enjoy the journey as much as the destination – finding the home of your dreams!
Office Location
201 University Blvd., Suite 200
Denver, CO 80206
Contact Info
Specifications
Languages:
Specialties:
Service Area:
Nilmini's Testimonials
Nilmini is amazing! She pays attention to what you want, she guides you to help you figure out what you want when you're unsure, she is realistic about what you can afford, she is direct in her honesty, she works her tail off to find you a plethora of options, she is thoughtful in her considerations, she is organized and responsive, and she is so well connected that everyone she works with is gold. If you want a fun, supportive, and realistic home buying experience, she's your [...]
- Becca A., Buyer
Nilmini is a delight. She astutely guided us through the purchase of our first investment property in a very competitive market. She has a strong handle on market conditions and valuation and was extremely responsive given that showings and offers must occur within hours of listing, in many cases. She was also very effective at managing the up & down emotions of theses types of transactions. I would highly recommend having Nilmini help with personal and investment real estate needs and [...]
- Carrie Hanson, Buyer
Nilmini Senanayake Hecox is a highly skilled, organized, thoughtful and thorough real estate agent. She is passionate about selling homes and committed to representing her clients well. She is a great listener, dedicated advocate and assertive real estate negotiator. We have now purchased two properties with Nilmini, and look forward to working with her again! Thank you, NIlmini and Porch Light, for making our home buying experience a great one! We highly recommend working with [...]
- Leah O., Buyer
Nilmini was an exceptional agent when we bought our home. She advocated for us based on our needs, listened to us, and was a joy to work with!
- Deserai C., Buyer
Nilmini Hecox did an amazing job helping us secure a new home on short notice. We are moving from out of state and thus were unfamiliar with all the neighborhoods and had a tight timeframe to find a property that would work for us. We saw a house online and she made sure we got to see it while we were still in Denver, gave us great background and guided us through a quick negotiation and contract process. The contingency period and closing went off without a hitch and she was very patient [...]
- Suzanne Larimer, Buyer
I wanted to let you know that it was a pleasure working with Nilmini. We bought my house while I am living in Kansas and she was very helpful and patient. I did not make it very easy for her and she was always there to answer and help with this difficult process. I asked a lot of her and she was always there to help. She always found time in her very busy schedule to tend to my needs. I don't know how she keeps all these balls in the air but, she does her best to do whatever she can to [...]
- Susan B., Relocation Buyer
As first-time homebuyers, we would have been lost without Nilmini. Her expertise, professionalism, and dedication cannot be understated, but for us, it was really her positive attitude and spirit of perseverance that helped guide us through the process. Nilmini helped us learn about the Denver market and showed us a variety of options to help us hone in on what would be the best fit for us. Nilmini was insightful and honest with us about what the process would entail, what we could expect in [...]
- Michael W., First-Time Buyer
I cannot say enough about how awesome Nilmini Hecox is. She was responsive to our wants and needs, and went above and beyond to help us close on our first home. She even told us about the home before it went on the market by utilizing her resources. It was quite the process so it was great to have someone like Nilmini to assist us along the way. She was our advocate, mediator, and educator. I don't think we would have been able to do this without her. I would highly recommend choosing [...]
- Corey Roderick, First-Time Buyer
We have now bought/sold our 3rd house with Nilmini, and honestly our experience with Nilmini and PorchLight couldn't haven't been more seamless, easy and dare I say, fun???!!! Nilmini has shown me and my family that buying/selling a house doesn't need to be a difficult experience. She has been kind, patient, thorough and extremely helpful each and every time we've done business together. Not only has Nilmini become our go to real estate agent for my families needs, I'm [...]
- Ryan M., Seller/Buyer
I can't say enough good things about Nilmini, she is simply wonderful! We sold our home with her in Stapleton all while working remotely. If it weren't for her thoughtfulness, patience, competence, and sense of humor we wouldn't have survived this emotionally challenging process. We have bought and sold a couple homes now, and have worked with many agents, but Nilmini is in a class of her own. She was fully aware of our needs and concerns and able create a plan of action for the [...]
- Rian & Lauren Morrissey & Susan Barish, Sellers
Contact
Hi there! How can we help you?
Contact us using the form below or give us a call.
Hi there! How can we help you?
Contact us using the form below or give us a call.