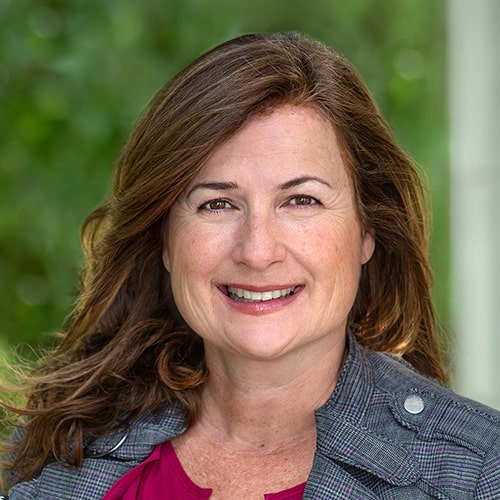 Broker Associate
|
REALTOR®, RENE
Whether I am working with buyers, sellers or investors, I love the excitement of the whole buying and selling process. From shopping the market to finding the right home or buyer to negotiations to the closing table, I work to educate and explain each step of the transaction to my clients. You'll learn what you need to know to get to closing as smoothly as possible. In my real estate practice I strive to be known for great customer service in a helpful no pressure approach with [...]
Whether I am working with buyers, sellers or investors, I love the excitement of the whole buying and selling process. From shopping the market to finding the right home or buyer to negotiations to the closing table, I work to educate and explain each step of the transaction to my clients. You'll learn what you need to know to get to closing as smoothly as possible. In my real estate practice I strive to be known for great customer service in a helpful no pressure approach with consistent communication, strong attention to detail and ensuring a positive experience for all parties in a transaction: buyer, seller and cooperating agents. I enjoy meeting new people and love the excitement that surrounds the search for a new home and selling a home. I would love to help you. Do you want to get started on your search today?
Office Location
2500 Broadway
Boulder, CO 80304
Contact Info
Specifications
Languages:
Specialties:
Service Area:
Nina's Testimonials
Nina is the best realtor we've ever had the pleasure to work with. She is always upbeat, extremely knowledgeable, prompt and detail orientated. Truly one of the most efficient people in the real estate business and we've worked with a few! She takes the time to fully explain all the steps in the home buying process with patience and kindness. I recommend her to all my family and friends.
- Mike S., Client
Nina was very engaged - I was confident that she was in complete control of the details throughout the whole process. She is the best I have ever worked with!
- Ronnell R., Client
Nina was wonderful to work with throughout our home buying process. We changed our minds multiple times on where we wanted to live, and what type of house we wanted, and Nina showed great patience. She is very thorough, and always follows through on any and all action items. Nina has a lot of knowledge of the local areas, and local trends in the real estate market. Lastly, she is very responsive to emails/texts/phone calls.
- Thomas L., Client
Nina is amazing! We found Nina by asking a question about a house on Redfin. We expected a generic reply or something along those lines, but what we got was an AMAZING realtor who helped us understand the home buying process, found homes for us and scheduled showings very quickly. As we looked at houses, we were able to refine what we were looking for and Nina continued to find houses and scheduled showings for us. When we found the perfect home for our family, she walked us through what an [...]
- Rio C., Client
"It was a pleasure to work with Nina Mooney on the sale of my Boulder, CO condominium. Due to Nina's excellent service, selling the condominium from out of state went extremely smoothly. From the first time I reached out to Nina and throughout the sale process she was always quick to respond to my questions and concerns. I really appreciated that Nina kept me up to date and informed at every point during the sale. Her honest and straightforward advice helped me make decisions [...]
Lisa F., Seller
Nina was very accommodating to all of our requests. Very willing to help with whatever we needed. We had MULTIPLE extensions and she never complained. I would highly recommend Nina to anyone looking to buy or sell a home!
- Abby H., Client
I feel quite lucky that Zillow paired me with such an impressive REALTOR®. To say she goes above and beyond is an understatement and I would highly recommend her. We are not from the area and Nina was able to help us navigate the process remotely when needed. Every question I had was answered very quickly. Nina knows the Boulder area very well and was able to help with very specific questions and concerns. The home buying process with Nina and her team went seamlessly!
- Natasia S., Buyer
Nina was excellent! She expertly helped us navigate buying our first home, was very responsive to email and texts, and her real estate knowledge shined through during every place we toured. There was zero pressure on us from her and she truly listened to what we were looking for. Very attentive. My highest recommendations for Nina!
- Amelia B., Client
Nina was outstanding to work with. Very professional and maintained a positive attitude.
- Rob A., Client
Nina is awesome, I recommend her to people all the time.
- M. Black, Client
Contact
Hi there! How can we help you?
Contact us using the form below or give us a call.
Hi there! How can we help you?
Contact us using the form below or give us a call.