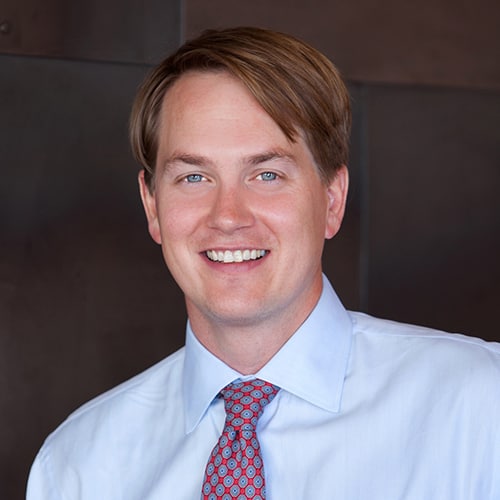 Broker Associate
|
REALTOR®, CNE
With over 11 years of experience selling residential real estate, Scott is a true real estate professional. He believes in hard work and complete dedication to his clients' needs. Since 2005, Scott has been creating lasting relationships and growing an exclusive referral and past client source of business. Scott is known for his patience, listening skills, negotiation skills, market knowledge and work ethic. Scott lives with his wife and two boys in the Foxridge neighborhood in [...]
With over 11 years of experience selling residential real estate, Scott is a true real estate professional. He believes in hard work and complete dedication to his clients' needs. Since 2005, Scott has been creating lasting relationships and growing an exclusive referral and past client source of business. Scott is known for his patience, listening skills, negotiation skills, market knowledge and work ethic. Scott lives with his wife and two boys in the Foxridge neighborhood in Centennial. Born in Livermore, California, Scott and his family moved seven times and lived in five different states, but he grew up mostly in the suburbs of Detroit, MI and Atlanta, GA. This constant moving gave Scott a unique appreciation for all that Colorado has to offer—which led him to Colorado State University. He graduated in 2001, moved to Denver and plans to never leave. Scott spends every bit of his spare time with his family…enjoying every minute of it. Hard Work—As a real estate agent, as in life, Scott feels hard work trumps all other characteristics. As your agent, Scott will work tirelessly for you and strive to be available when you need him. Communication—Scott is dedicated to staying in constant contact with his clients. You will hear from him regularly with respect to all phases of the sale…appointments, feedback, market activity, you name it. You won't have to track him down. He will be contacting you. Expert Negotiation—Scott has strong negotiation skills and they have been honed through more than 11 years of experience and from acquiring the Negotiation Expert Certification. As a result, Scott is very effective in obtaining the results you desire. Expert Market Knowledge —Scott's clients always receive the latest stats and trends in the market because he stays on top of that information at all times. Hard work & experience in this area results in terrific feedback for his clients. "Purchasing/selling a home is a major life event and my service will demonstrate that I get that. My goal is that you and I become a team…and we make the difficult task of purchasing or selling a home easy and enjoyable. Call or email me today to get started."
Office Location
201 University Blvd., Suite 200
Denver, CO 80206
Contact Info
Specifications
Languages:
Specialties:
Service Area:
Scott's Testimonials
Scott Stang was extremely helpful in staging and selling my house. Thank you Scott, you made it happen!
- Tyler K., Seller
Scott Stang was highly recommended to me by a friend. As a first-time homebuyer, he not only met, but exceeded my expectations. He was organized, professional and listened carefully to determine exactly what I was looking for. He took the time to answer all of my questions as we walked through the process and was very knowledgeable about each of the homes that we toured. After my offer was accepted, he worked closely with the bank to make the process go as smoothly as possible. I [...]
- Jessie D., First-Time Homebuyer
Scott was wonderful in my first purchase in Denver. He was really helpful in taking me through the various neighborhoods and just generally went above and beyond every step of the way. I would highly recommend Scott and the PorchLight team to anyone buying or selling in the area!
- Kristy C., Buyer
I have done numerous transactions with Scott, all have gone seamlessly with him. There is no one I would rather have assisting me with this process. After moving to Texas and working with other realtors (because Scott was not an option,) I would give anything to be able to work with him again. He is knowledgeable, on his game, and I would recommend him to anyone.
- Jason M., Buyer/Seller
Scott did an absolutely wonderful job on the sale of our home. He took us step by step through the selling process, and helped us come up with the best price for our home. After we went under contract, Scott stepped up and helped us manage a sewer line repair that could have caused the contract to fall through. Scott was always responsive and made the whole home selling process worry-free for us. We have bought and sold 6 homes all over the U.S., and Scott is by far the best realtor we have [...]
- John & Barb M., Sellers
We would highly recommend Scott Stang. We were in the process of having to sell an existing property and purchase a new one. He made the whole process seamless and very relaxed. I was impressed by Scott being extremely knowledgeable, experienced, resourceful, trustworthy, and articulate. I would definitely not hesitate to use Scott again.
- Don G., Buyer
This was our first home purchase and Scott could not have made it any easier of a process. He was available anytime we needed him and answered all the questions we could possibly think of. We had been looking at listings and did numerous showings over the course of several months and Scott was nothing but supportive throughout the entire process. He was very honest with us from the start and if there was the slightest issue with a property we were thinking about seeing or were going to see, [...]
- Andrew & Shelly, Buyers
Scott is awesome! He puts proper guidance for you above making the sale. We do a few purchases and sales a year with him and he's always so great about making sure it's a sound investment and not letting us fall for the wrong house. We can't recommend him enough.
- Gretchen B., Investor
Contact
Hi there! How can we help you?
Contact us using the form below or give us a call.
Hi there! How can we help you?
Contact us using the form below or give us a call.