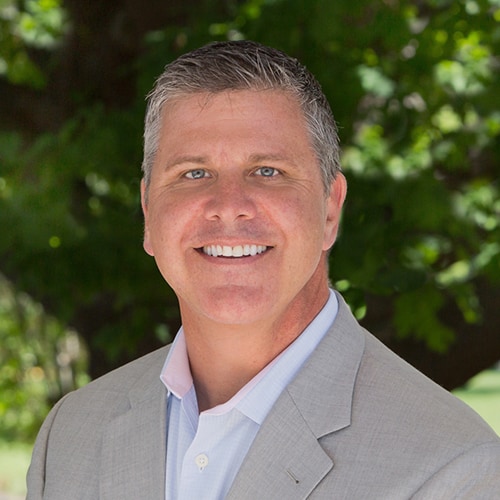 Senior Broker Associate
|
REALTOR®, CME, CNE, CRS, GRI
With over a decade of real estate experience, Thaddeus Howells brings professionalism, enthusiasm and unbridled dedication to every client transaction. Paying careful attention to customer service, Thaddeus brings knowledge of the real estate market as well as thoughtfulness to his client's needs and wants with each negotiation. Again and again, his clients state that he made the real estate process understandable and represented them professionally and always in their best [...]
With over a decade of real estate experience, Thaddeus Howells brings professionalism, enthusiasm and unbridled dedication to every client transaction. Paying careful attention to customer service, Thaddeus brings knowledge of the real estate market as well as thoughtfulness to his client's needs and wants with each negotiation. Again and again, his clients state that he made the real estate process understandable and represented them professionally and always in their best interests.
Office Location
6759 E Belleview Ave
Denver, CO 80237
Contact Info
Specifications
Languages:
Specialties:
Service Area:
Thaddeus's Testimonials
Thaddeus is hands down the best realtor in Colorado! We have used Thaddeus three times and even though we didn't think it was possible to impress us more, he always does! Selling a home doesn't have to be stressful, but it can be if you don't have the right realtor! We had a fairly large issue come up on the inspection and it was as if he took care of it without us even knowing about it. His hard work allowed us to continue working full time and pack up our house without [...]
- Steve & Sarah H., Sellers
We had heard many horror stories from friends working with different Realtors about the pains of buying a house. My first thought after signing the last document was how painless the whole experience was from start to finish. Thaddeus and the Porch Light Group are to thank for that.
- Anonymous, Client
It was a sincere pleasure to work with Thaddeus on the sale of 9440 Perry St. He was professional and very easy to work with. I hope to work with him again soon!
- Adam K., Seller
As we are approaching our first month in our new home I can"t help but breathe a sigh of relief and take in how wonderful it feels to be a homeowner. From the minute we sat down with Thaddeus we knew we were in good hands. As first-timers he took us step by step through the process of learning, looking, lending and buying. His guidance and expertise made the whole process less intimidating.
- Anonymous, First-Time Buyer
We recently worked with Thaddeus Howells on real estate transactions. With his knowledge and expertise as a negotiator, we were able to sell our old home for well above asking with no concessions and were able to purchase our new home receiving concessions. Beyond his knowledge and expertise, Thaddeus was incredible to work with - kind, patient, a great listener, and diligent in follow-through! If you are thinking of buying\selling a home, I would highly recommend giving him a call!
- Anonymous, Client
The Denver housing market is a fast pace world and Thaddeus didn't miss a beat, always communicating via email or phone to assure we found our dream house. Over a short month we saw upwards to 35 homes all over the city. Numerous times Thaddeus would meet us over a lunch hour or later in the evening to accommodate our busy schedules; his flexibility and willingness were bar-none. We knew Thaddeus had other clients buying and selling homes but we felt as though we were his number one [...]
- Anonymous, Client
From the minute I met Thaddeus Howells at an open house, I trusted him. I was a first-time home buyer and this was my first open house—so I was as green as they come. Thaddeus was there to represent potential buyers. He got my attention with his non-salesmanlike approach. And it was this same no-b.s. quality, along with his friendly, down-to-earth demeanor, that propelled me to work with him. I immediately felt I had not just a trusted advisor, but a mentor, in the home-buying process. [...]
- Lindsey J., First Time Buyer
Thaddeus did a great job in helping me as a first-time homebuyer. I had a lot to learn, but he explained every step in detail and made sure I felt comfortable and knowledgeable enough to make decisions throughout the process. He was able to find me a great home right in my target neighborhood. Not only was he very easy to work with, but he was also a great negotiator. I would certainly recommend Thaddeus to anyone looking to find their new home!
- Jill G., First-Time Buyer
Thaddeus Howells was excellent to work with when buying our new home. We have known Thaddeus for seven years and have always been impressed by his professionalism, good nature, flexibility, availability and attentiveness during the home buying process. First, he was our property manager at a rental, then helped us purchase our first home as a newly engaged couple and has now helped us make an easy transition to our new home that we will share as a growing family. He is always available to [...]
- Meghan C., Client
Thaddeus was really outstanding! We started with a different agent and after 5 months we contacted Thaddeus Howells. Thaddeus took the time to listen to our needs and provided a true marketing plan with ideas and options we never considered. Thaddeus' services went way above and beyond any other agent, we considered. Thaddeus was able to get multiple offers, get us through inspection and met the appraisal requirement.
- Christopher S., Seller
Contact
Hi there! How can we help you?
Contact us using the form below or give us a call.
Hi there! How can we help you?
Contact us using the form below or give us a call.