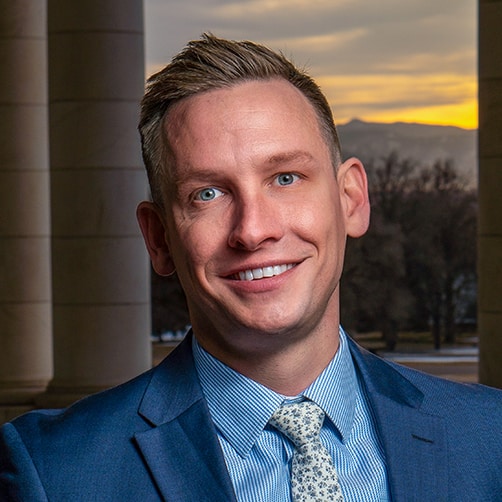 Broker Associate
|
REALTOR®
Real estate is my passion. What I love most about being an agent is helping my clients find the perfect home or investment. The hunt is exhilarating, and I enjoy discovering the history and life of a property, as well as being a part of its lifecycle. And throughout the process, my clients always have a charismatic and highly knowledgeable agent by their side. Now, if you want to find the ideal neighborhood for your family and lifestyle, I'd be happy to point you in the right direction. [...]
Real estate is my passion. What I love most about being an agent is helping my clients find the perfect home or investment. The hunt is exhilarating, and I enjoy discovering the history and life of a property, as well as being a part of its lifecycle. And throughout the process, my clients always have a charismatic and highly knowledgeable agent by their side. Now, if you want to find the ideal neighborhood for your family and lifestyle, I'd be happy to point you in the right direction. Whether you're looking for the best schools, nearby hiking trails, stellar restaurants, or all of the above, I'm here to help.
As your agent, your best interests will be my priority. I'll use my skills and experience as a real estate Transaction Coordinator to get you the best deal as a buyer or seller. I'm meticulous about dates and deadlines, writing flawless contracts and making sure you're thrilled with the deal. I thrive on meeting new people, communicating openly and creating relationships that last beyond the transaction.
Outside of work, family is my other passion. I'm also a self-proclaimed dog dad with a Belgian Malinois who is a big part of my daily happiness. I'm an avid photographer, particularly street photography. In a prior life, I spent years in the hospitality industry and have a great love for an amazing meal and bottle of wine. Growing up in Denver, I remember as a kid thinking it was just a small town that dressed up like a city. Now, especially in the past few years, it's been exciting to see Denver grow into its City Clothes.
If you enjoy having fun while accomplishing big things, I'd love to work with you. Contact me today!
Office Location
201 University Blvd., Suite 200
Denver, CO 80206
Contact Info
Specifications
Languages:
Specialties:
Service Area:
Contact
Hi there! How can we help you?
Contact us using the form below or give us a call.
Hi there! How can we help you?
Contact us using the form below or give us a call.