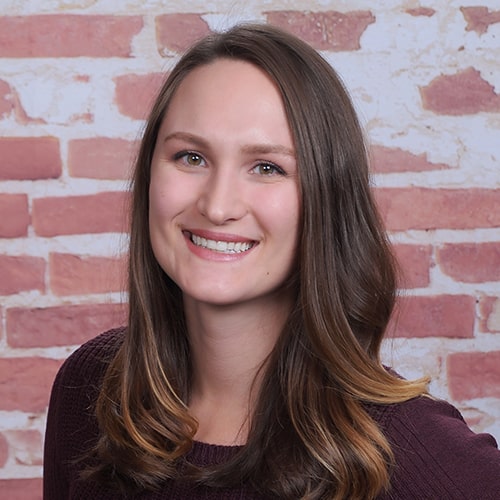 Broker Associate
|
REALTOR®
Ready to buy a house? I love the thrill of house-hunting and will help you find the perfect home for you and your family. Whether you're a first-time buyer or searching for your dream forever home, I'm here to make the process smooth and enjoyable! I'd love the opportunity to help you find a great house and turn it into a home you'll love for years to [...]
Ready to buy a house? I love the thrill of house-hunting and will help you find the perfect home for you and your family. Whether you're a first-time buyer or searching for your dream forever home, I'm here to make the process smooth and enjoyable! I'd love the opportunity to help you find a great house and turn it into a home you'll love for years to come.
My passion for helping people achieve their goals actually began before I became a Realtor. I previously worked extensively in the health and wellness world as a nutritionist and personal trainer. I loved being part of each client's journey to wellness and balance in their everyday life.
Now, I'm able to meet new people and guide them through the often overwhelming process of buying or selling a home. I take clients through each step, communicating clearly from start to finish to ensure positive experiences and outstanding outcomes.
I live in the Prairie Village area of Longmont with my partner and our two dogs. With parks and trails in my neighborhood and beyond, you'll typically find me outdoors with the pups—hiking, camping, and paddleboarding. I also enjoy doing yoga, reading, traveling, or simply taking a quick drive downtown where there are awesome shops and restaurants to explore.
If you're looking for a fun and friendly agent, please feel free to get in touch!
Office Location
455 Main St.
Longmont, CO 80501
Contact Info
Specifications
Languages:
Specialties:
Service Area:
Victoria's Testimonials
We found Victoria during crunch time - we had our eye on a couple of highly desirable properties and needed to see them, place an offer, and (ultimately) close in a very short period of time (about 3-4 weeks). Given the landscape (highly competitive property/area, significant price point, multiple offers, COVID, etc), Victoria was incredibly responsive, thorough, confident, informative, and decisive. This last part was key as we had to make our offer stand out compared [...]
- Client
Victoria was very professional. She and I had a lot of fun searching for a home for my son and I. She was knowledgeable. If she did not know something about a property she found out as soon as she could. I would definitely recommend Victoria as your realtor. And I would work with her again in the future.
- Client
Victoria was so nice and was so willing to help us find our home! Thank you Victoria for always being responsive and being on top of things! Even though my husband took over the buying process she was always to answer all of our questions and was very patient with us being first time home buyers. Thank you Victoria!
- Client
Victoria is absolutely incredible to work with. She was extremely responsive, knowledgeable and helpful throughout the whole process. She helped get us into our first home in an insane market and made sure we were involved and informed from house showings to closing. I would 110% recommend working with Victoria to anyone who is serious about getting into a new home.
- Client
We had a great experience working with Victoria. She is extremely nice, professional, responsive and knowledgeable. We are first time home buyers and were overwhelmed by the insanely competitive market. Victoria was ever so patient and helpful, guiding us through each and every step from home searching to final closing. I highly recommend Victoria to anyone who's looking to buy a home.
- Client
Victoria was awesome, a dream to work with. We trusted her every step of the way and closed within a month of finding our home. She took care of everything and made it easy for us. Highly recommended.
- Client
Victoria was excellent through the entire house buying process. Even though circumstances arose that made the situation far more difficult than expected, she was calm and accommodating throughout the entirety of it. She genuinely cares for her clients and it's clear early on that helping them to the best of her abilities is her #1 priority. I'm pleased to not only have found an excellent realtor, but a friend as well. I would definitely recommend her to [...]
- Client
Contact
Hi there! How can we help you?
Contact us using the form below or give us a call.
Hi there! How can we help you?
Contact us using the form below or give us a call.